Sports Nutrition on the Central Coast – Enhance Your Performance with Personalised Nutrition
Are you an athlete on the Central Coast looking to take your performance to the next level? Our dedicated sports nutritionists at Coast Sport Physiotherapy are here to help you achieve your goals with tailored nutrition plans and expert guidance.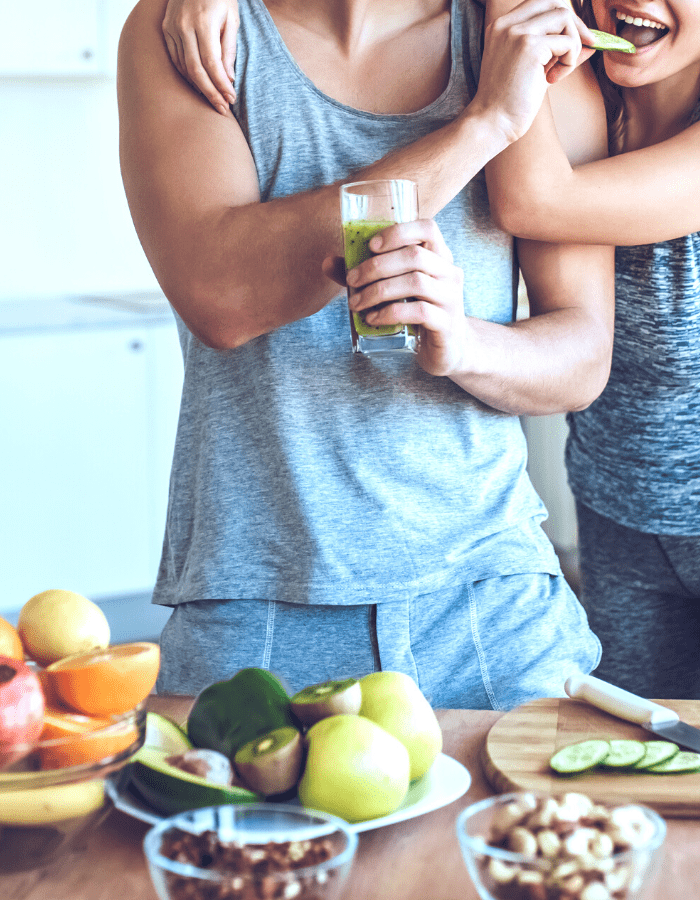 How a Sports Nutritionist Can Support Your Fitness Goals
Our accredited sports dietitians (ASDs) possess the expertise to support both competitive and recreational athletes in achieving their fitness goals. By offering individual and group or team nutrition counselling and education, our sports nutritionists can help you optimise your performance through proper fuelling and recovery strategies.
The Benefits of Working with a Sports Nutritionist
Sports nutritionists are adept at translating the latest scientific evidence into practical advice. By collaborating closely with our Coast Sport team, our sports dietitians can provide evidence-based nutrition information to coaches, trainers, athletes, and parents. With their guidance, you can make informed choices about your nutrition and enhance your overall well-being.
Comprehensive Sports Dietitian Services
Our experienced sports dietitians offer comprehensive sports dietitian services that encompass a wide range of areas, including sports nutrition, general nutrition, vegetarian diets, and nutrition advice for pregnancy. We are also equipped to assist individuals dealing with various gastrointestinal issues such as IBS, Coeliac disease, and constipation. 
In addition to specialised sport nutrition, our team is dedicated to helping you achieve your weight management goals while providing personalised guidance for corporate and occupational health. Additionally, our sports dietitians are well-versed in managing conditions such as diabetes, insulin resistance, metabolic syndrome, high cholesterol, high blood pressure, and cardiovascular disease. 
Whatever your nutritional needs may be, our comprehensive services are tailored to empower you on your journey to optimal health and performance.
Our Sports Dietitians are experts in:
Sports nutrition
General nutrition
Vegetarian diets
Advice for pregnancy
Gastrointestinal issues (IBS, Coeliac, Constipation)
Weight management
Corporate and occupational health
Diabetes management
Insulin resistance
Metabolic syndrome
High cholesterol
High blood pressure
Cardiovascular disease
Dietetics and Nutrition Consulting Services for Optimal Performance
Our team offers comprehensive dietetics and nutrition consulting services tailored to support your lifestyle and unlock your optimal performance. Following a personalised assessment, we'll craft a nutrition plan and provide ongoing guidance to help you excel in your athletic pursuits.
We don't only provide sport nutrition services for athletes, either; corporate organisations can find major benefits for their teams to enhance work performance and increase productivity. 
Our sports dietitians can assist with:
Sports – Individuals
Individual athletes have unique health and performance goals, along with specific food preferences. Our sports nutritionists will conduct individualised assessments, taking into account your sport and objectives. We'll design structured nutrition plans tailored to your needs and provide ongoing support to ensure you're on track to success.
Sports – Teams
Teams and clubs can benefit greatly from our Dietetics and Nutrition services. Our expert sports nutritionists offer group assessments, education sessions, and skill development workshops that equip your team with the essential knowledge and habits for healthy eating. By prioritising nutrition as a team, you can enhance growth, development, and overall performance.
Corporate/Occupational
Poor nutrition can have a significant impact on work performance. That's why investing in nutrition education and skills development for your organisation is crucial. Our sports nutritionists offer lectures, workshops, consulting for caterers, individual consultations, and group health programs to boost productivity, innovation, and creativity by promoting a healthier workforce.
Achieve Your Performance Goals with Proper Nutrition
Fuelling your body with the right nutrients is essential for optimal athletic performance. Our sports nutritionists specialise in providing personalised nutrition plans that align with your specific sport and fitness objectives. Whether you're a competitive athlete or a recreational enthusiast, we'll help you unlock your full potential.
Meet Our Expert Sports Dietitian
Meet Jo Allan, our esteemed Accredited Practising Dietitian (APD) and Accredited Sports Dietitian (ASD) at Coast Sport Physiotherapy. With over 20 years of experience in Australia and the UK, Jo brings extensive knowledge in nutrition and dietetics to the clinic.
Jo holds Bachelor of Science (Nutrition) and Master of Science (Nutrition and Dietetics) degrees from the University of Wollongong. She later became an Accredited Sports Dietitian through Sports Dietitians Australia.
As a preferred provider of Sports Nutrition Services for the Central Coast Academy of Sport, Jo is highly regarded in her field. She specialises in sports nutrition for triathlon, running, swimming, diving, dance, cross fit, and adventure racing. Jo also focuses on nutrition for optimum immunity, gut health, eating disorders, weight management, diabetes, and heart disease.
Jo Allan's expertise and personal experience make her a compassionate and relatable sports dietitian. Whether you're an athlete striving for peak performance or seeking guidance for overall well-being, Jo is here to support you.
Read More about Jo – Learn more about Jo by visiting this link.
Book Your Dietitian Appointment Today
Ready to take the next step towards enhancing your athletic performance through personalised nutrition? Book your appointment with our expert sports nutritionist, Jo Allan, and start your journey towards optimal health and success. Our friendly team at Coast Sport Physiotherapy is here to support you every step of the way.
Remember, proper nutrition is the key to unlocking your full potential as an athlete. Don't wait any longer – schedule your consultation today and discover the power of sports nutrition for yourself!